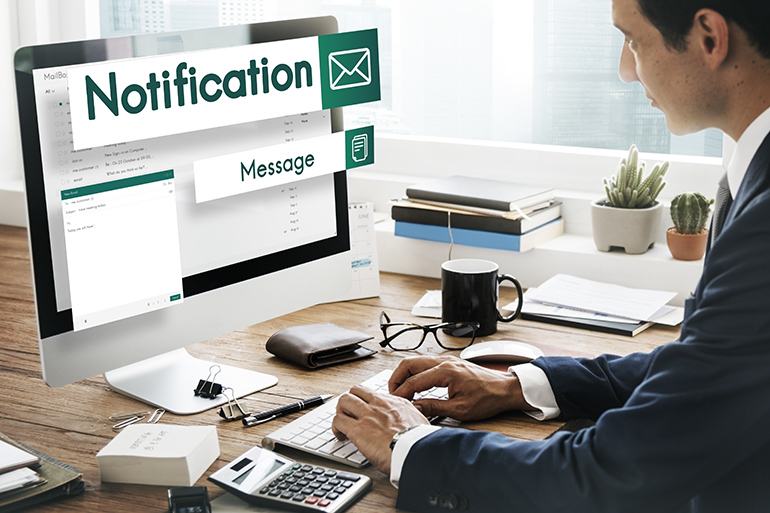 Communication is important in business!
Many years ago when I started out in business I had an interesting experience that taught me a few lessons.
At the time I was in software sales and I would regularly travel interstate to meet with prospective clients and take them through a software demo.
On one particular occasion I booked a day trip to Adelaide and was booked in to visit two brand new prospects for the day.
I finished work the day before the trip excited about what was to come the next day.
Despite not being a morning person, getting out of the office and interstate was something different.
Just before bed I set my alarm, checked in for my flight and booked my taxi.
The very last thing I did before I went to bed was check my phone, specifically my email.
This bought some not so good news.
The prospect from my 10 am meeting in the morning had emailed to say he could no longer make the meeting.
He had something unexpected come up that was an emergency so had no choice but to cancel.
This left me a little deflated as I was going to now be traveling all this way for a single meeting.
Anyhow, there wasn't much I could do other than go to sleep and head off for my flight in the morning.
In the morning I travelled to the airport, braved the freezing wind and boarded my flight to Adelaide from Melbourne.
My now single meeting was at 12:30pm so I had a little time to kill so I planned to grab a coffee at the airport and catch up on some emails and additional work before heading off to my meeting.
As I arrived in Adelaide I turned my phone off flight mode and waited for my phone to pick up the signal.
I then checked my email and to my SHOCK.
It happened AGAIN!
An email from my prospect from the 12:30 meeting.
He had double booked himself and apologised that he would need to cancel the meeting!
I quickly replied back and said I could meet later in the day if he was available in which he came back with- Sorry, I am fully booked for the rest of the day, perhaps let me know when you're next in town.
🙁 OMG
That day was certainly a low point in my career. I tried to see the funny side but sitting at the airport for 6 hours in another state felt like a complete waste of time.
I couldn't even tell my wife what happened due to sheer embarrassment.
I was angry that I had wasted my time.
Anyhow, the moral to this story.
It really sucks when someone wastes your valuable time.
If you need to cancel something it's important to respect people's time and communicate as quickly and clearly as possible.
That's why we have made it as simple as possible in First Class software to manage mass communications.
Let's say you have to cancel lessons on a Tuesday afternoon, the pool has an issue and lessons start in 90 minutes.
You need to get a message out and read as quickly as possible.
You do NOT want people to turn up for no reason in their busy lives. If you waste their time they will be angry and frustrated.
It's important to be able to get such urgent messages out within seconds.
In First class software, in the above scenario, you can have a bulk message out to the right people within 30 seconds.
Simply, filter your active students list by the specific day and time slot, select send SMS, type your message or choose an existing template and hit SEND.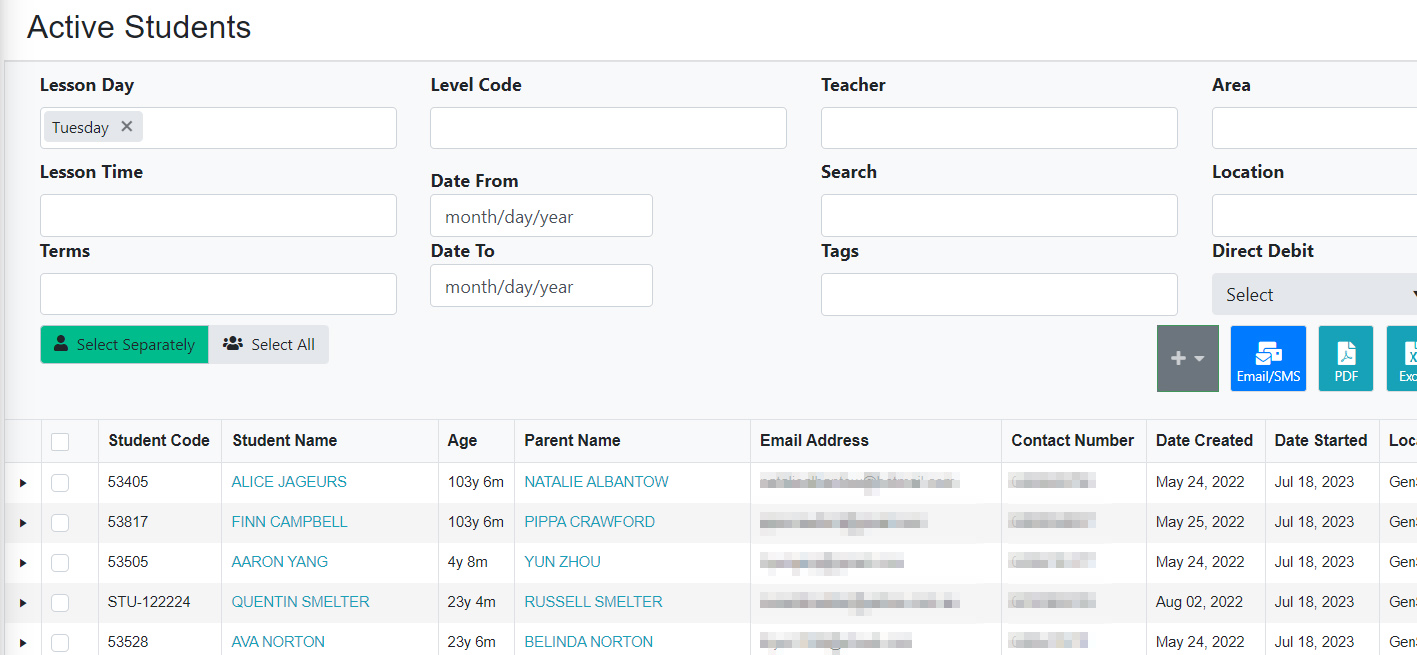 In other software, it can take between 10 and 20 minutes to get such a message out to customers. This can be the difference between no angry customers and many angry customers. 
Sometimes the right tool can make all the difference in your communication efforts.
If you'd like to improve communication in your swim school or gymnastics centre you may want to learn more about First Class software.
You can schedule a walk-through with one of our team by emailing info@memberretentionsystems.com.