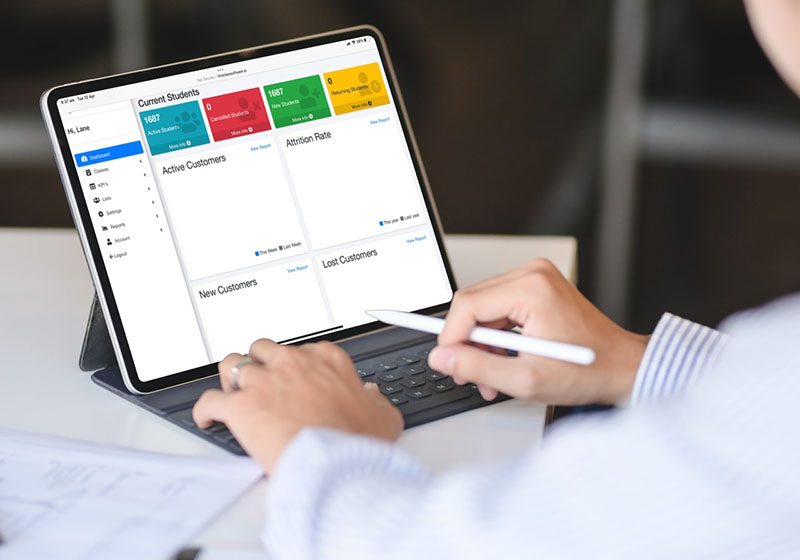 The team at First Class has been busy in the month of September with several enhancements and new features released.
Below is a summary of new features that are available to use in your account right now!
New filters on weekly view
We have added some additional filters to the weekly view which allows you to have greater power when searching the schedule.
The time filter allows you to filter by a specific time or multiple times of your choice.
The status filter allows you to filter classes that have students on a waitlist.
This becomes more powerful when you combine this with the available class filter as it will provide you with a filtered view of classes that have spaces available and that have students on the waitlist.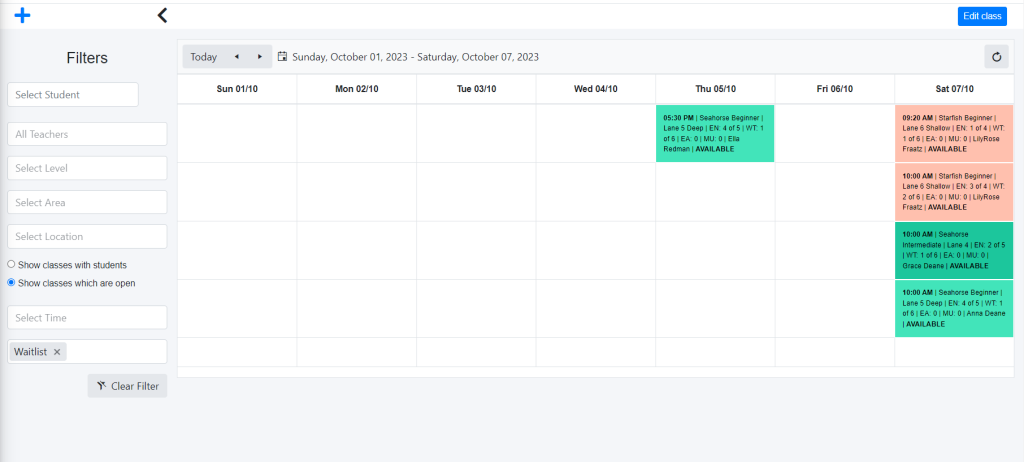 Improved filters on parent list
New filtering options have been added to the parent list section including status and number of enrolled students.
This allows you to separate parents with students who are actively enrolled as well as identify families with a specific number of enrolled students.

The self-check-in feature can help reduce bottlenecks at reception during peak times.
The feature allows parents to "check-in" their child when they arrive at lessons.
You can set this up in the form of a kiosk where parents can enter their mobile number or better yet, set up a QR code that points the parent straight to the self-check-in link.
Once the link is open the parent can simply enter their mobile number as verification and check in their children as present.
This will integrate into your attendance functionality so you can see the students who have already been marked as present.
You can set up the self-check-in feature at your facility by adding /selfcheckin to your parent portal URL. Eg. https://parent.firstclasssoftware.io/facilityname/selfcheckin.
If you would like to use this feature and need more guidance on setting it up please contact your account manager or support – support@memberretentionsystems.com.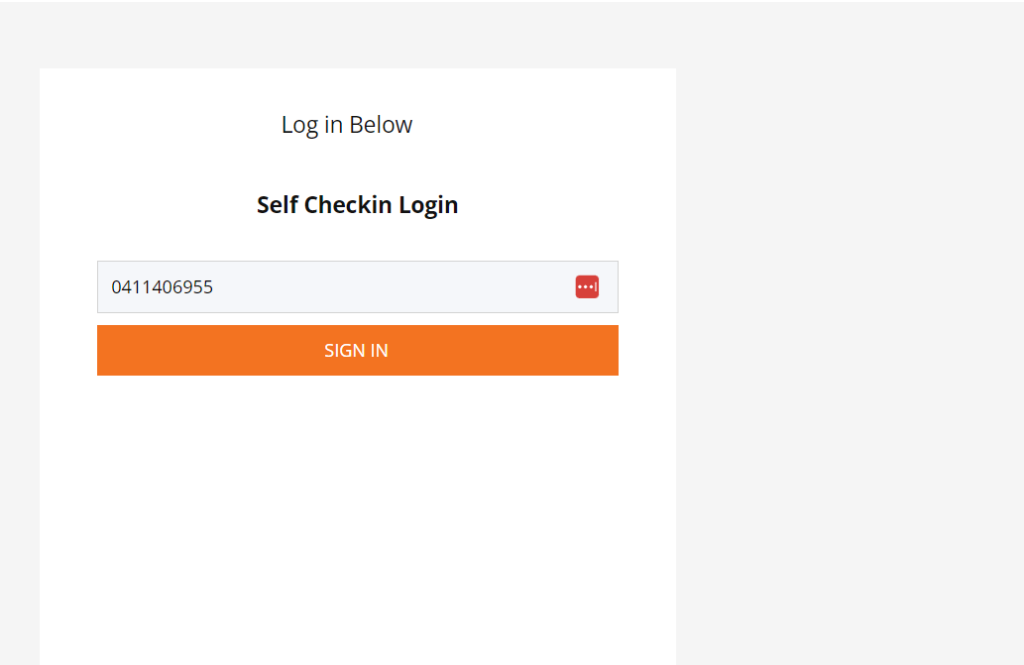 We hope you find these improvements useful.
Remember! You help us guide our feature roadmap. If you have suggestions for enhancements or new features, please send them through to us!